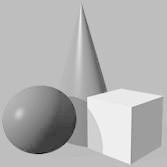 | | | |
| --- | --- | --- |
| | (watch video above) | |
5 Week Progressive & Complete Summer Volleyball Training Clinic




9 Intense & Effective Training Sessions. Each session lasts 2 hours & 45 minutes.




Training sessions are on Tuesday and Thursday evenings - from 5:15pm to 8:00pm




Clinic begins on Tuesday, July 2nd and finishes on Thursday, August 1st

**Specific Training Dates Are: July 2, 9, 11, 16, 18, 23, 25, & 30 & August 1st

**If A Training Session Is Canceled Due To Severe Weather - It will be Made-Up on Friday, August 2nd**
**Training on the sand is the best way to prepare for Indoor Volleyball- Watch this video to see why!!

For Experienced Female & Male volleyball players, A

g

es 12-18. (must be at least entering 7th grade)




Outstanding Volleyball Coaches, Athletic Performance Trainers, Sport Psychologist & Nutritionist




Training groups are assembled by age and/or playing experience/ability



Below are some FREE Extra Offerings For Registered Athletes! These alone are worth Hundreds of Dollars!!
Before-Session SKILLS Training (4:45pm-5:15pm)- During a number of sessions throughout the clinic, Athletes have the ability to show up 30 minutes early to training sessions and receive extra volleyball skills training from our coaches for FREE! Skills such as Serving and Hitting are often focused on during these sessions.
After-Session POSITION SPECIFIC KNOWLEDGE & "X's & O's" Training (8pm-9pm) - Throughout the clinic, Athletes have the option to stay up to 1 hour after the training sessions for Position Specific X's & O's Knowledge Training for Free! Coaches will use a whiteboard, videos, handouts, etc. to teach many of the knowledge and cognitive based skills that they need at their specific position (setter, hitter, libero, middle). This will take place in the indoor facility-next to the sand courts.

Injury Prevention Training Manual - At the clinic, athletes will be taught specific exercises that have been proven to help significantly reduce the possibility and/or severity of injuries associated with playing volleyball. Students will be given a Free Injury Prevention Exercise Manual listing exercises for them to continue on their own at home.
Guest Speakers - Highly regarded coaches/trainers come to the clinic to discuss topics such as:

"Straight from a College Volleyball Coach" -What College V.ball Coaches look for when recruiting high school players.
"What Coaches Look For At Tryouts" - Understand what V.Ball Coaches look for when selecting their team.
"Tips from a College Volleyball Strength Coach"..... how to train like a High Level College Athlete
"Mental Training for Champions" - What champion athletes to do mentally prepare themselves for competition
"The Power Advantage" - T-Shirt
As always, more things are given to the athletes than listed on the website. We always Overdeliver!!!
F.A.Q.'s - Click here for answers for Frequently Asked Questions

This is

NOT

an entry level clinic. Athletes

must

have solid prior volleyball training & experience (School team, Club team, CYO team, etc.).

This training program is for volleyball players ages 12-18 years old that have a strong work ethic and desire to improve and become the best player they are capable of becoming. Our coaches and trainers Love working with motivated athletes!
There are a

LIMITED NUMBER OF SPOTS

AVAILABLE FOR THIS CLINIC. Spots are given on a First Come First Served Basis. If you are interested in joining, please register soon so you don't get shut out. (The Clinic Has Sold Out Every Summer)
*PRICE: $450
Sibling Discount -($25 discount off each registration if 2 family members attend - type in "SIBLINGS" into the Promo Code Box during Registration

Refund Policy: 50% Refund (minus a $50 admin fee) will be given up until May 25th. After May 25th, No Refunds.
*Offerings, programs, dates, policies, coaches, trainers and speakers are subject to modification and/or change
REGISTRATION

If you have specific questions - please visit our F.A.Q. page
If you still have questions, contact Ed Hoffman at:
Ed@ThePowerAdvantage.com
(516) 643-8425

We hope to see you this summer!
PROUD SPONSOR OF:
CAMP ABILITIES

Offering Free Sports To Children With Visual Impairments

LONG ISLAND CARES

Helping Long Island Families with Food & Household Supplies

SIDEOUT FOUNDATION

Funds Research & Support for Families affected by Breast Cancer.

MAKE A WISH FOUNDATION

Providing wishes to children with life threatening medical conditions